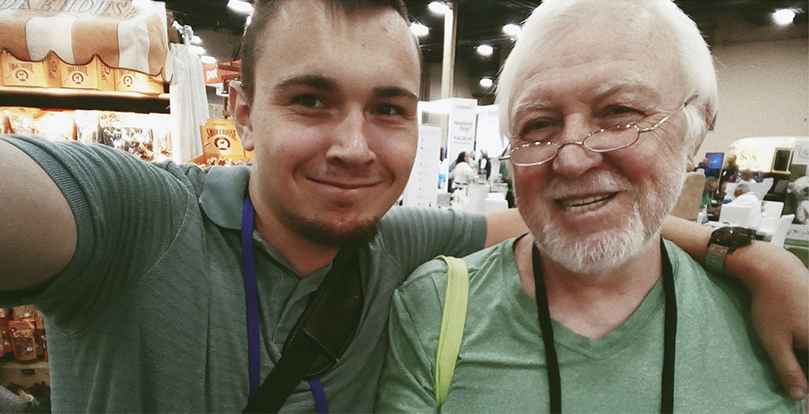 Lexelium started as a father and son duo in 2017 with one mission: providing your furry friends with only the highest-quality supplement ingredients for nurturing and sustaining their well-being. You want only the best for your pet, and our goal is to make that happen, whether it's through our world-class products or informative databases. Whatever your needs might be, let Lexelium be your destination for quality pet products as well as unique insights into your pet's biological needs.​

Like the birth of so many other pet companies before us, it all started with a dog that was very special to us, a dog named Dusya. Dusya made everyone's life brighter than her golden, sunkissed coat. She would always make sure to give each and every person she ever met lots of doggie kisses and hugs. Strangers and acquaintances included. She was simply the best dog that anyone could ask for. She was easily one of the most affectionate dogs you'd ever meet. Her hobbies included chasing squirrels, playing on the beach, and asking for belly rubs. Like many dogs, the amount of joy she brought to her friends and family could not be measured or quantified.​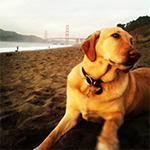 Alas, all good things must come to an end. In 2012, Dusya was diagnosed with osteosarcoma (a type of bone cancer) at the UC Davis School of Veterinary Medicine and was given a prognosis of 3 months to live. The news was absolutely devastating in every way possible. Though we paid for costly treatment to buy her as much time as possible, all of us were immensely saddened by the fact that we couldn't do much more.


In a last ditch effort, Peter Ignatov D. Sc, Professor, an immunologist and microbiologist himself, created a nutritional supplement to, at the very least, provide a cheaper alternative to extending Dusya's life by inhibiting the growth rate of the osteosarcoma. Little did we know that the supplement we gave to Dusya, that along with proper chemotherapy treatment, ended up being so effective that she ended up living almost 24 months past prognosis date.​

The doctors were absolutely stunned. They never had seen a case like this!

When Dusya finally passed away, we had a long talk about the implications of the supplement formulation that Peter created. We knew we weren't the only ones who had to sit idly by and watch their loved pets slowly wither away and die. Millions of Americans, with beloved cats, dogs, rodents, equines, and many others, were bound to go through the same stressful situation as us. We knew we had to do something and make it ready and available. The same formulation supplement that Dusya got, called Life Optim, is currently sold here.

And so with that, we launched Lexelium, our own personal family brand of pet supplements, with an ideal that we would offer clients 100% safe, natural, ingredients with a clinically-proven track record of effectiveness. Our supplements work holistically with your pet's natural bodily functions, with as minimal artificial invasion as possible. Every ingredient we use, we offer supported evidence from medical journals and academic texts that take you straight to the source.